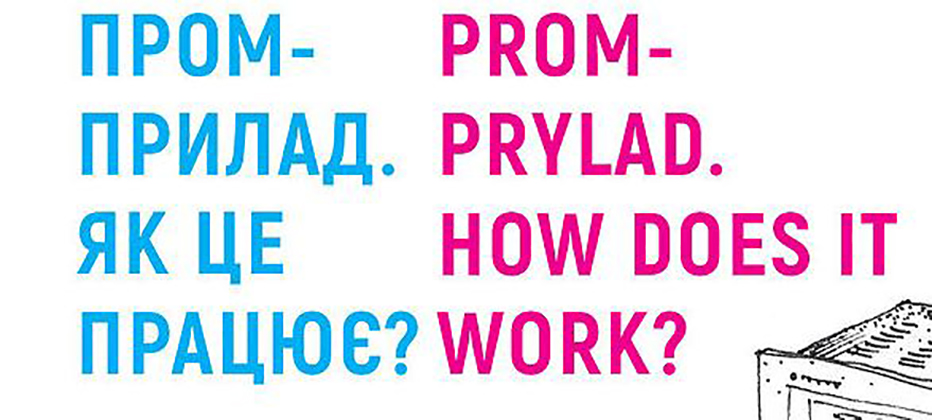 Workshop about post-industrial heritage
Venue:
Ivano-Frankivsk, Ukraine - 12-20 August 2017

Berlin, Germany - 05-12 October 2017 (TBC)
Ukrainian-German project under the umbrella of EVZ Stiftung
Organized by Teple Misto (Ivano-Frankivsk, Ukraine) and MitOst (Berlin, Germany)
In cultural exchange programs, we've often seen Ukrainians visit Germany to discover and learn from cases to be taken to home and ideally to be applied in a local urban context. This workshop is going to take you into the opposite direction.. We invite 10 German participants to Ukraine, to Ivano-Frankivsk for a 7-day workshop. Together with a team of 10 Ukrainians you will brainstorm about ideas on  how to apply cultural practices to transform a local factory called Promprylad. It is located in the center of the city and still produces gas meters, however every day the production declines and alternative usages need to be found.
During the seven day workshop the participants will learn about the  history of the factory and observe its present life in order to organize an improvised theatre play as a result of small research. It will be presented during the urbanism city festival in August.
This play aims to show local communities the variety of views on future territory development. We organize this workshop to define the role of art in the factory transformation and bring people to the focus of this process.
Afterwards in October, we will go to Berlin. While  Ivano-Frankivsk is mainly about action, the Berlin visit will be devoted more towards theoretical aspects. During our six day stay the participants will have the opportunity to get familiar with different cases of transformation of neglected or abandoned places in Berlin. Those practices will serve as positive or negative examples. With the hands-on experience and outcomes of the Ivano-Frankivsk workshop, the participants will be able to compare those situations and put them into perspective. .
The case study of Promprylad will serve as a critical lense for the tour of Berlin spaces and will foster a more informed reflection for the following actions to come in Ivano-Frankivsk.
The German field-trips  will be finalized with a public presentation and discussions on future action in  Ivano-Frankivsk as part of the project.
Visits dates:
- Ivano-Frankivsk 12-20 August 2017
- Berlin October (October 2017, TBC)
We have already found Ivano-Frankivsk artists, architects, makers, designers, urbanists.
Now are we looking for German urban practitioners, artists, cultural managers interested in the culture of memory, but also students dealing with city development issues, urban design and community engagement.
All expenses for participation are covered.
Contact person - Alexander Shevchenko alexander_shevchenko@outlook.com