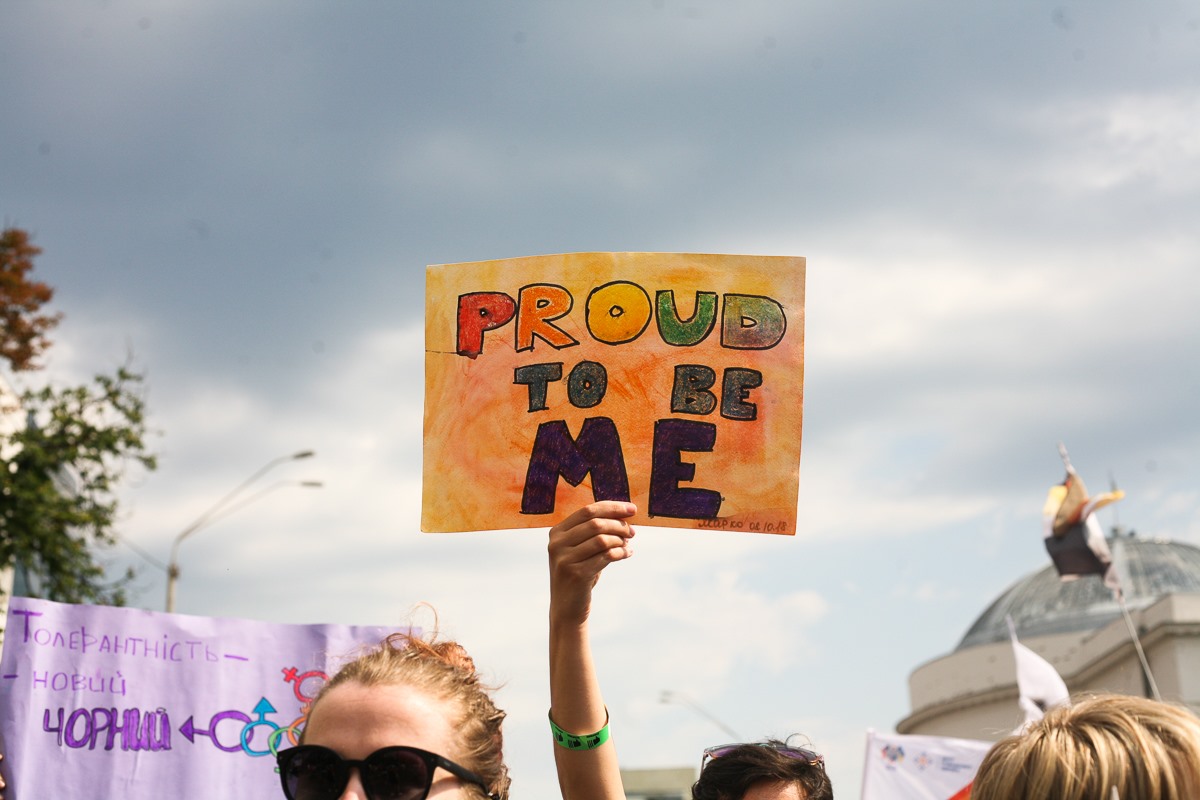 The Equality March took place on June 23, becoming a pinnacle of KyivPride 2019 week. It was the fifth time this event happened, now gathering over 8 thousand participants.
This year, the March included a separate column of LGBT+ ATO participants. In addition, the Trans*Generation community organized a column of trans people which became the biggest one in the history of this movement in Ukraine.
The March chants included "Everyone is different, everyone is equal," "Human rights above all," "Safety of a person is development of the country."
This year, the main theme of KyivPride is Freedom, Unity, Fighting, and the main motto is Our tradition is freedom. That's because freedom is the opportunity to speak, act and think without repressive restrictions, prohibitions and violence.
Other events were also included in the KyivPride week: lectures, discussions, workshops, movie screenings, exhibitions and parties.
On June 21, as part of the Pride week, Heinrich Boell Foundation, Kyiv Office — Ukraine, Amnesty International Ukraine and Freedom House Ukraine organized an international human rights conference "Right to the City." Four panel discussions were held as part of the event:
— What does the right to the city mean and how can we exercise it? (view here)
— Freedom of assembly: Ukraine (view here)
— Freedom of assembly: EECA (view here)
— Safe and inclusive public spaces (view here and here)
On June 22, the presentation of A Family Outing: A Memoir was held, published with the support of Heinrich Boell Foundation, Kyiv Office — Ukraine. The speakers were the book author, a Canadian of the Ukrainian origin Ruby Swanson, representatives of the organization for parents of LGBT children Olena Globa and Halyna Popova, translators of the book Ostap Ukrainets and Kateryna Dudka and publisher Andrii Mokrousov. The presentation can be viewed here.
-
Watch on YouTube